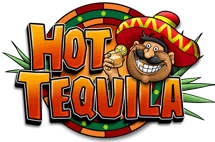 The biggest news to come out of CasinoClub (BossMedia software) this month is the addition of yet another new slot game. Players will be transported to sunny Mexico for a shot of Hot Tequila, in this fun and flavorful 3-reel slot game.
"Looking over our selection of games we didn't really have any with Spanish flair so we thought that Hot Tequila might offer a fun and different gaming experience for players," said CasinoClub manager Marc West.
The game features simple and straightforward game play. Winning is easy as the only goal is for players to get matching symbols to appear anywhere on each of the three reels. The number of winning symbols determines the payout. As you might expect, tequila shots are the wild symbols.
After each spin players can either keep their winnings or start a new round or they can continue and play the Double Up round to multiply their winnings. Every spin there gives you a chance to win a huge progressive jackpot. So, why not take a shot of Hot Tequila and see what happens?
CasinoClub :: NEW slot game – Hot Tequila