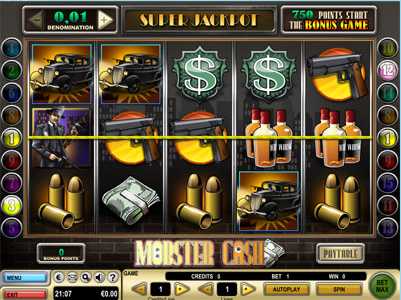 Player should grab their bootleg liquor and head on over to the speakeasy for a game so fun – it's practically criminal. That's right
CasinoClub (Bossmedia Software) is launching a new slot game with a 1930's mafia theme.
Featuring 5 reels and 25 lines to bet on Mobster Cash gives players the chance to play Godfather and win big as they build their mafia empire. One of the most exciting aspects of the game is the interactive bonus round where players can put their safe cracking skills to use.
It's also worth noting that there are multiple jackpots available.
To win the main jackpot, players need to get five of the Dillinger symbols on an active payline. There are plenty of other winning combinations though, some of which only need 2 symbols to win a prize.
Players can try the game for free with the 20 free spins that are available on June 19th (see
monthly promotions calendar for all the details).
CasinoClub :: New Slot Game – Mobster Cash