ISLE OF MAN, 4 January 2013 – Microgaming, the world's largest provider of online gaming software, is enhancing its multi-player portfolio with the addition of a new online slot tournament game, Sure Win.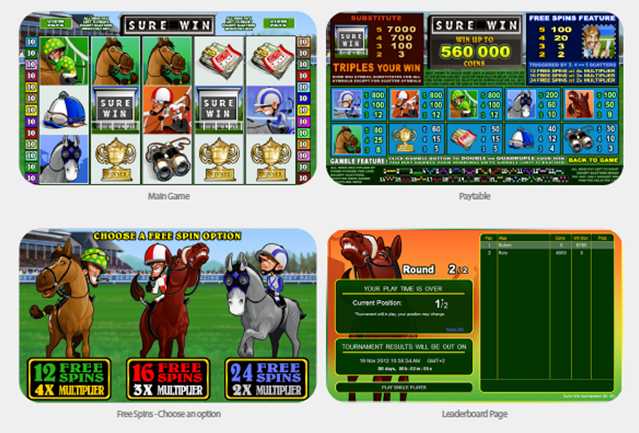 Sure Win, a five reel, 25 line video slot, combines outstanding graphics with a superb, bespoke horse racing soundtrack, to deliver a thrilling racetrack gaming experience. The online slot comprises multiple reward opportunities through wild, scatter, multiplier and free spin features, to ensure players have a great day at the races!
Available on the Viper platform from January 9th, Sure Win will be used across a number of multi-player slot tournament types, to keep slot enthusiasts entertained. The network tournament schedule includes the popular Survivor tournament, a multi-round contest which lasts for three days. Tailored to Sure Win, players will race over three furlongs (or rounds), in which a percentage of players are eliminated at the end of each furlong. The last furlong represents the race for the big prize, with 10 survivors sharing the $3,000 prize pool.
David Reynolds, Spokesperson for Microgaming's multi-player games, says: "We are constantly developing our multi-player product to ensure we deliver the highest quality and most diverse game offering in the industry. In December we added Deck the Halls online slot game to the tournament portfolio and this proved extremely popular with players. We are confident that Sure Win will be just as popular, providing the finest and most dynamic experience to tournament players."
Microgaming will be announcing further new additions to the multi-player platform over the next few months.
SURE WIN LAUNCHES ON MULTI-PLAYER PLATFORM