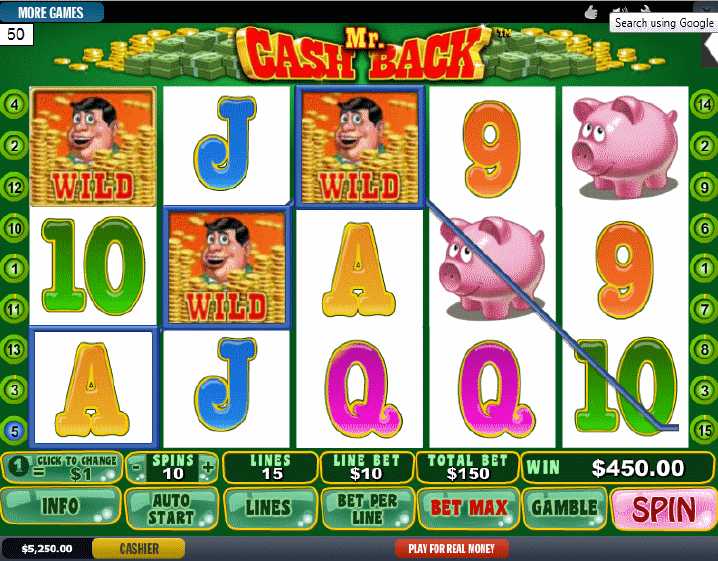 An exciting new video slot game has just arrived in Europa Casino, featuring the always generous Mr. Cashback! For this Playtech exclusive, a brand new concept was developed in which players win back money for lines that did not win. This "money back guarantee" is unique to the industry and is expected to cause quite a stir between players. Although this feature holds the most appeal, the slot itself is packed with other great opportunities as well, which can prove to be as profitable for the player as Mr. Cashback itself!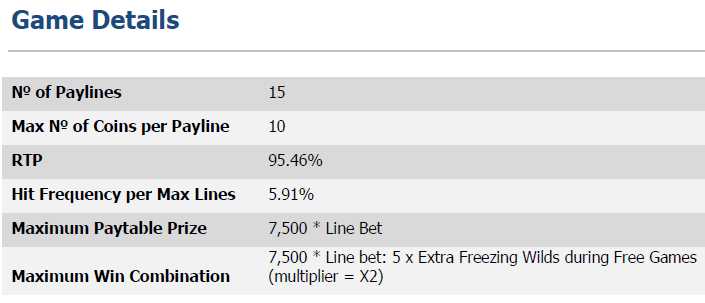 Designed as 3×5 reels, 15 lines video slot, the game itself can be played with up to 15 active paylines. The unique "cash back" feature means that if a payline does not win 50 times in a row, the player is awarded 50 times this line bet, effectively getting his money back. When a line is not active its cash back status is saved, which is also true when exiting the game. When a payline is reactivated or when a player re-enters the game, the line status is restored.


A unique and innovative slot game such as Mr. Cashback is hard to find these days, which is one of the reasons why it surely is a candidate for the game of the year.
Try it out for yourself and may the fortunes and Mr. Cashback smile on you!
Europa Casino :: NEW game – Mr. Cashback video slot