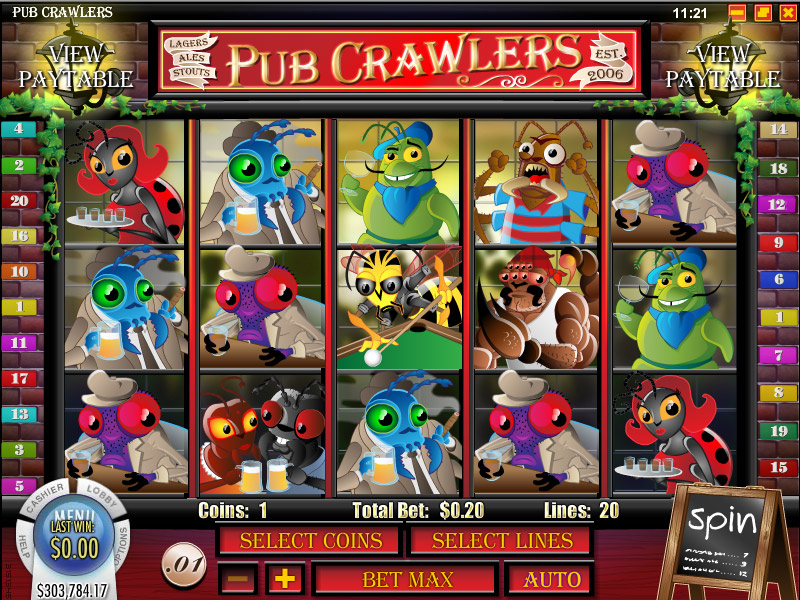 Rival Gaming is proud to announce the launch of Pub Crawlers, a 20-line, 5 reel slot game on June 20.
Hard day at the hive? Scuttle on over and check out Pub Crawlers, where hanging on the Web has a whole new meaning. This Slot is centered around a traditional British Pub, with one small exception. This particular pub is filled with creepy crawly bugs of all sorts, spiders, and other slithering, squirming, and soaring insects sucking back the suds.
Some of the regular clientele include a Bar Fly, a sophisticated Grasshopper, a cigar sucking Beetle, a Caterpillar drinking wine, a couple of Ants, a blood sucking Mosquito, a slick Wasp, a Tarantula playing poker, and a drunken Cockroach hooligan. Also featured are the friendly staff, a Butterfly bartender, a Ladybug waitress, and a vigilant Scorpion bouncer ready to swat any pests that are bugging out too much. Try your luck at the Darts Bonus Round, one of the most favored Pub past-times. Take aim at the custom Spider-Web board and score some bonus coins.
Pub Crawlers :: Technical Details: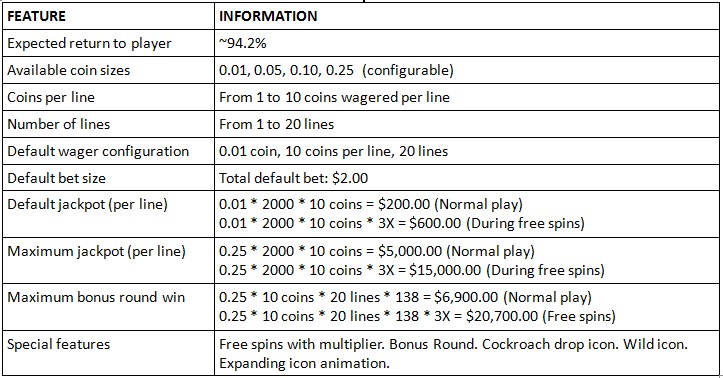 Pub Crawlers :: You can try this NEW Slot game right now at the following casinos: 21Grand Casino and SupremePlay Casino
Pub Crawlers :: NEW Rival Gaming video slot